Lessons Learned from Being Unplugged
This was the first vacation that we went on since I started blogging where I did not blog. It is the first vacation where I even left my laptop at home. I brought no work with me other than my goals journal and my regular journal. I did bring my phone but I used it only for staying in touch with family, using the GPS we like (MotionX) and for keeping tabs on the rest of our family members that we were on vacation with. 
I checked my emails while at the airport on the way out and on the way back. I did not even post on Facebook. If you are thinking of doing this I encourage you to just go for it. 
Our vacation was for 9 days. It would have been better at 14 days but our son could not miss pitching that many baseball games for the teams he is on. Here in Florida baseball is year round. 
1. The emails will still be there when you get back. You can delegate your email duties to your assistant. My virtual assistant takes care of mine. 
2. The clients and customers will still be around when you get back. Let the key people know that you will be away. Have your virtual assistant or personal assistant take care of any important tasks, etc. 
3. For safety reasons- I did not even post on FB the exact times we would be on vacation, etc. I did not check in either on foursquare or anywhere where else online. Since I have a public facebook profile- it is not wise to share this kind of event until after the fact. 
4. Enjoy the eye candy! There is so much visual stimulation when you leave your normal surroundings. When we are at home so much or in our communities, our eyes are so used to our surroundings that we rarely pay attention or give much thought to the scenery around us. When you change the scene- your eyes and brain get stimulated. Soaking it all in is like accepting an amazing gift from God. 
5. Treasure the fun with your family. 
6. We did discuss real estate with members of our family and different investors and business owners in each of the towns we stopped in. It is very interesting to learn about the way the cultures of each community differ and what we all have in common. We also stopped in local real estate offices to check out their marketing and listings. 
We flew into Minneapolis and drove to Fargo North Dakota where our oldest son lives. Our second oldest son and his fiance went on the vacation with us. Our youngest son, 12 year old, said this was the best vacation even over our Disneyworld vacations. Our second oldest son has not seen his oldest brother in over 20 years. And we had not met our oldest son's 2 year old baby boy and his 4 yr old daughter. ( I did meet my granddaughter when she was a baby.) We celebrated her 4 year old birthday. 
We then drove from Fargo to Mt Rushmore in South Dakota and stayed in Custer South Dakota. The next day we drove to Cody Wyoming.
The day after that we drove to Yellowstone National Park. We stayed in West Yellowstone Montana for a 2 nights and spent the time in Yellowstone Park being totally amazed at all the majestic nature it has to offer. 
Then we drove into Jackson Hole Wyoming one of my favorite places on earth. Jackson Hole is like heaven on earth. As we drove through the Tetons winding our way around, and then down into Jackson Hole, I heard everyone in the van taking a breath with awe. If you have never been to Jackson Hole- it should go on your bucket list now. I have been there many times but it has been over 25 years since I have been there.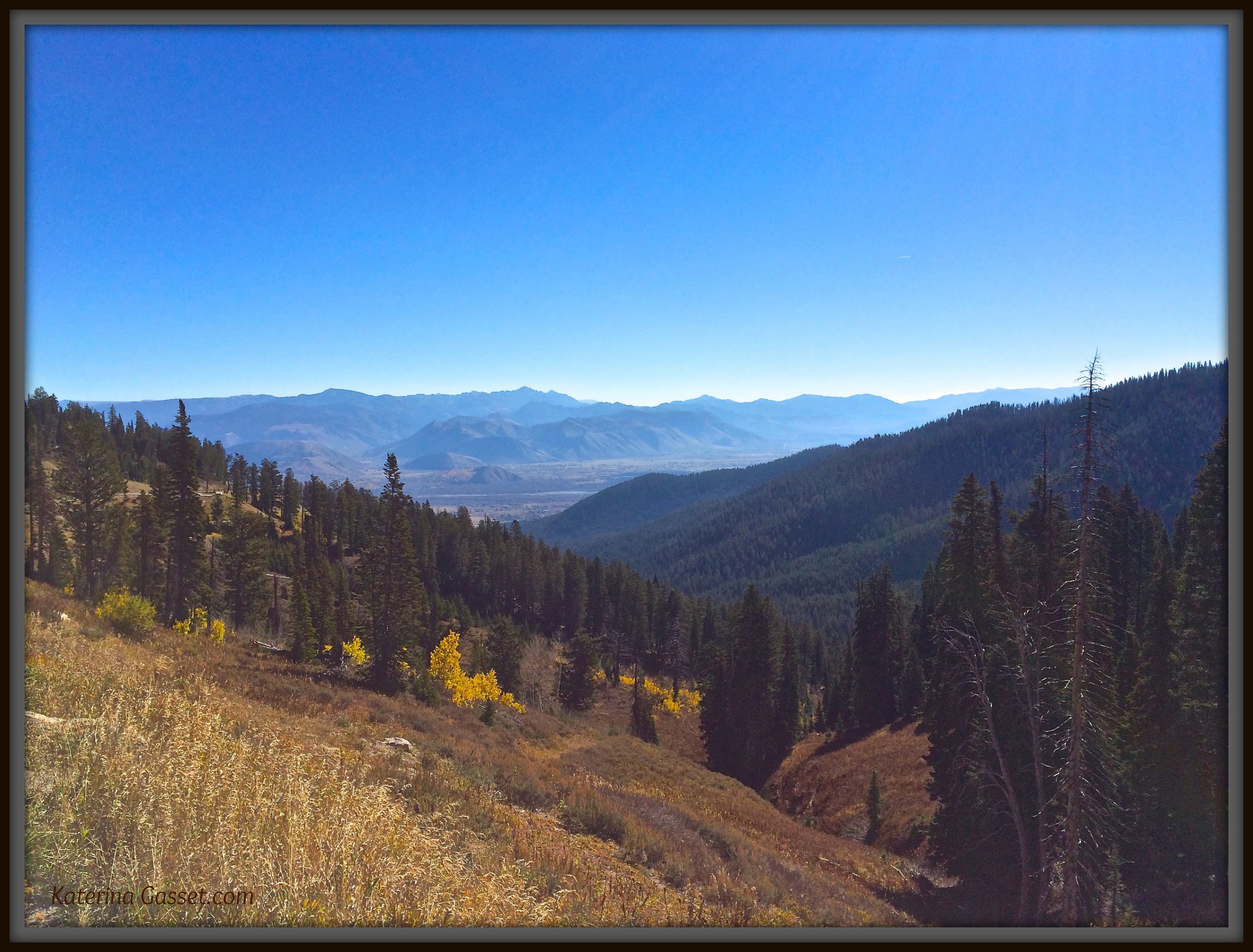 After we spent the morning and early afternoon in Jackson Hole we drove into Salt Lake City to stay for a couple of days. I wanted Tristan to see Temple Square. We spent the afternoon at Temple Square and then some time in the Deseret Book store where Tristan picked out his new scriptures and we had them engraved with his name for him. 
The pinnacle of our vacation was the last night enjoying dinner at "The Roof" restaurant at the top of the Joseph Smith Memorial Building overlooking the Salt Lake Temple at night all lit up.