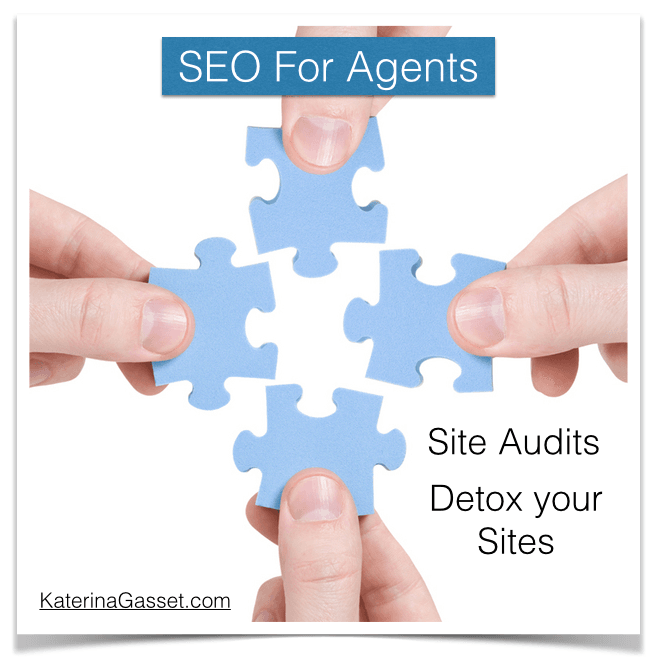 SEO For Agents- The Story of A Million Links 
If you do your own SEO for your real estate sites and blogs then you most likely know that having website domains with high authority linking to your website or blog is important and always has been. 
Years ago, any link would do to help get Google bots to take notice, to crawl those links over to your site. Many real estate agents started setting up what Google calls, "Link Farms", which are against the terms of service of Google. 
Now many of those real estate agents are contacting us with calls of "Help, our site is no where to be found!"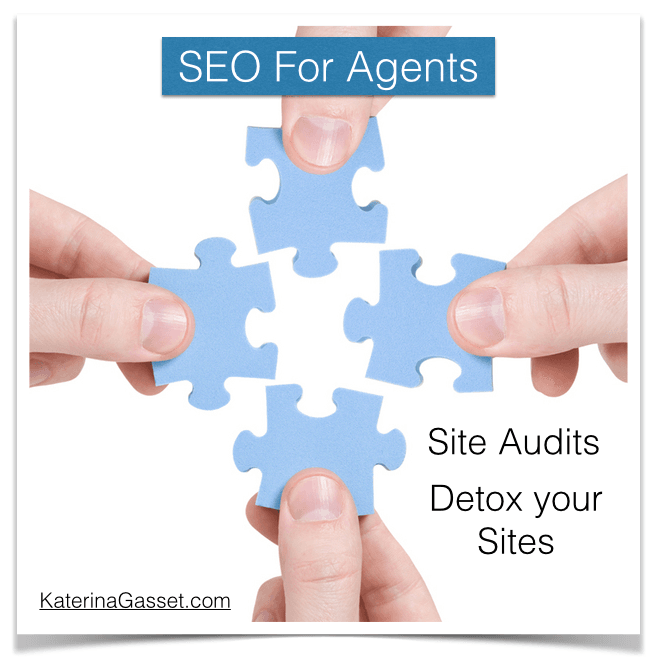 When we are consulted about these instances and we run the scans on the sites- over 90% of them have been hit with a Google penalty because of their 'artificial link structure'. 
Sometimes the real estate agents admit to knowing they participated in a link scheme but most do not even know. Sometimes competitors deliberately create bad links to competing sites. 
One broker/owner contacted us because her site was no where to be found on Google. I suspected that she was part of a low level junky link farm because her site was de-indexed. 
She is the owner of a large brokerage and a lot of agents who work for her, depend on the site's traffic for leads. 
She had just spent thousands of dollars for a brand new website and was not aware of approving ANY links to her site. 
The biggest problem was that she had kept her old domain. Of course, we want to keep our older domains because they most often have a good reputation with Google and the older the domain, the more trustworthy the domain is. 
But links follow the domains! 
So building a new website but keeping your domain won't solve a bad linking problem and won't get your site back in the good graces of Google. 
She had to keep her domain because it was her brand, the name of her company! 
Just as I had suspected, she was part of a linking scheme that she was not even aware of. What happened is that years ago, she had a homes.com site. Homes.com had at one time been given a Google slap and has since recovered but left a lot of agents' domains in the mud. 
When we ran the audit on her site ( domain) we discovered that there were over 1 Million links pointing to her domain! 
Obviously if you are not one of the big ZTRs of real estate it is not likely or natural for you to have 1 million links to your website. 
What to do? 
She had to run a detox and disavow project for her website. She had a choice: she could do this herself or she could hire Dave and I to do this project. Obviously as a busy broker she chose the latter. 
It took some time since Google does not allow us to submit that many links to disavow at one time. 
Once we ran the detox and the disavow project- and waited about one week- her site was re-indexed.
We found her on page 22 on the SERPS and then day by day she slowly climbed back into the good graces of the top 3 pages on Google SERPS. Then it was time to add on page SEO to get her to page 1. 
If you have found that your site is somehow no where to be found you may have been hit with a Google penguin penalty or you may just have bad SEO practices. 
Site audits are the best solution to start with. Your site audit will tell you what is wrong with your site and if you have been penalized and if you have, what the solutions may be. 
If your audit uncovers bad links linking to your site you can disavow those bad links. 
Text me if you need more information about site audits and detoxing your sites at 561-502-1577.